The day has finally arrived: the Animal Tales 2018 calendars are available. Check out their full previews below, and my Etsy shop to order while they last.
T. Rex Rules 2018 Animal Tales Calendar
T. Rex Rules is a modern take on your classic T. Rex, as she tries to navigate living the good life, making friends, and finding fulfillment in everyday joys.
Why I love this calendar: The images in this calendar span all four years that I've been doing the Animal Tales. It's like a handheld retrospective of how the Tales have evolved. You can see how each year the stories, sets, and characters have gotten more complicated. At the end of the day, they are still all part of the same storyline, trying to make you laugh with their antics as they learn life's lessons.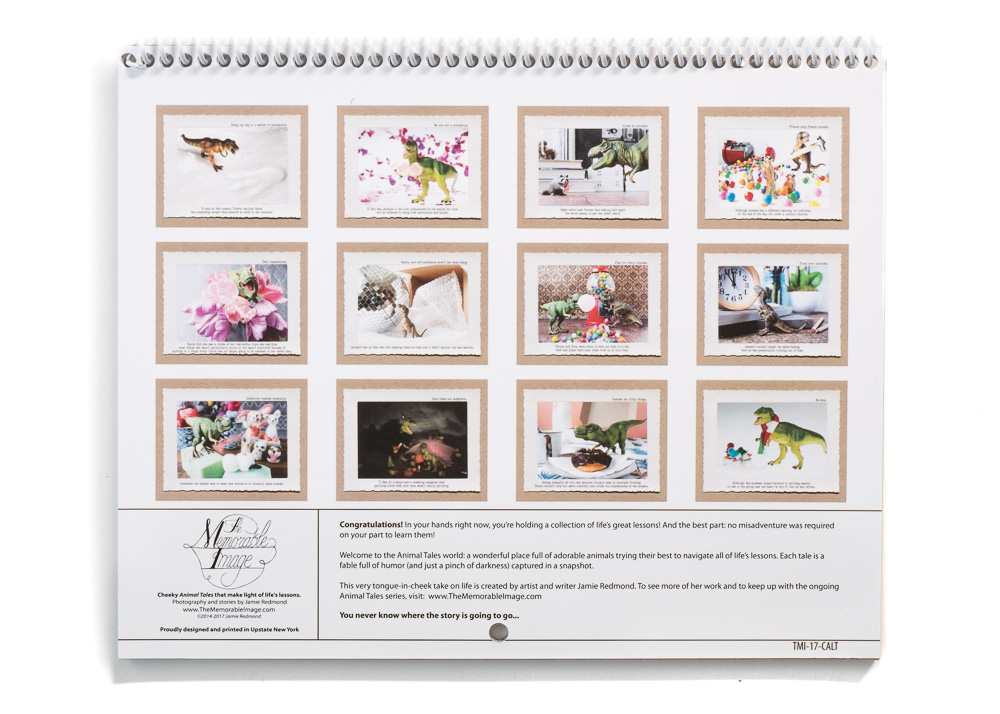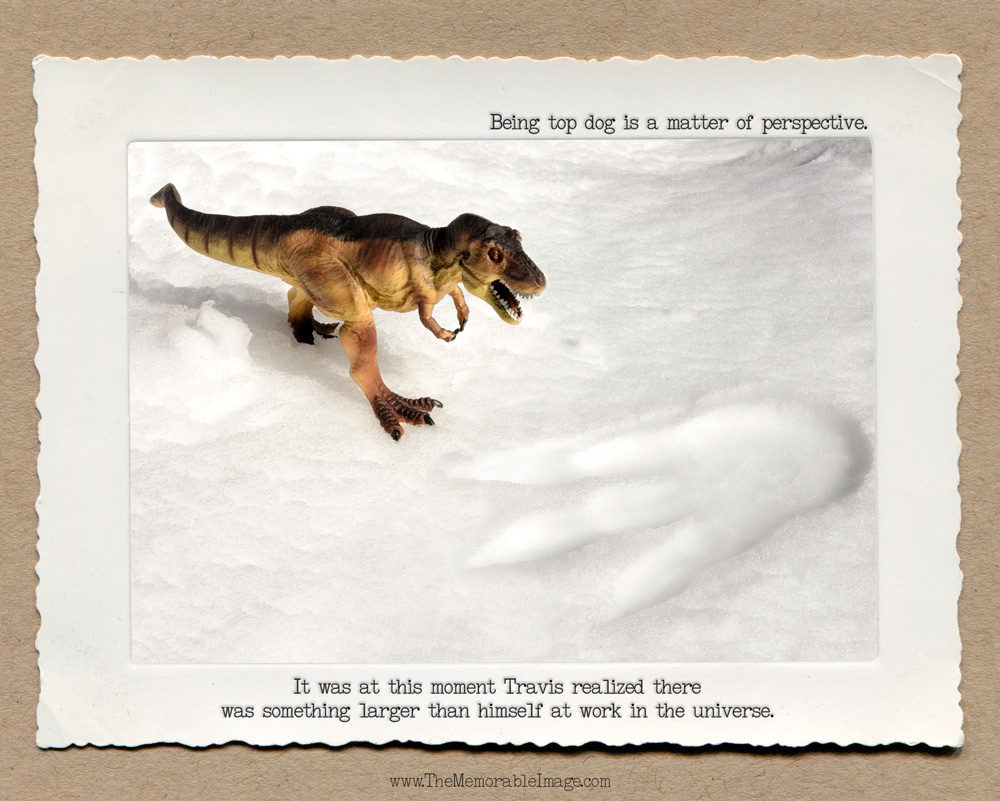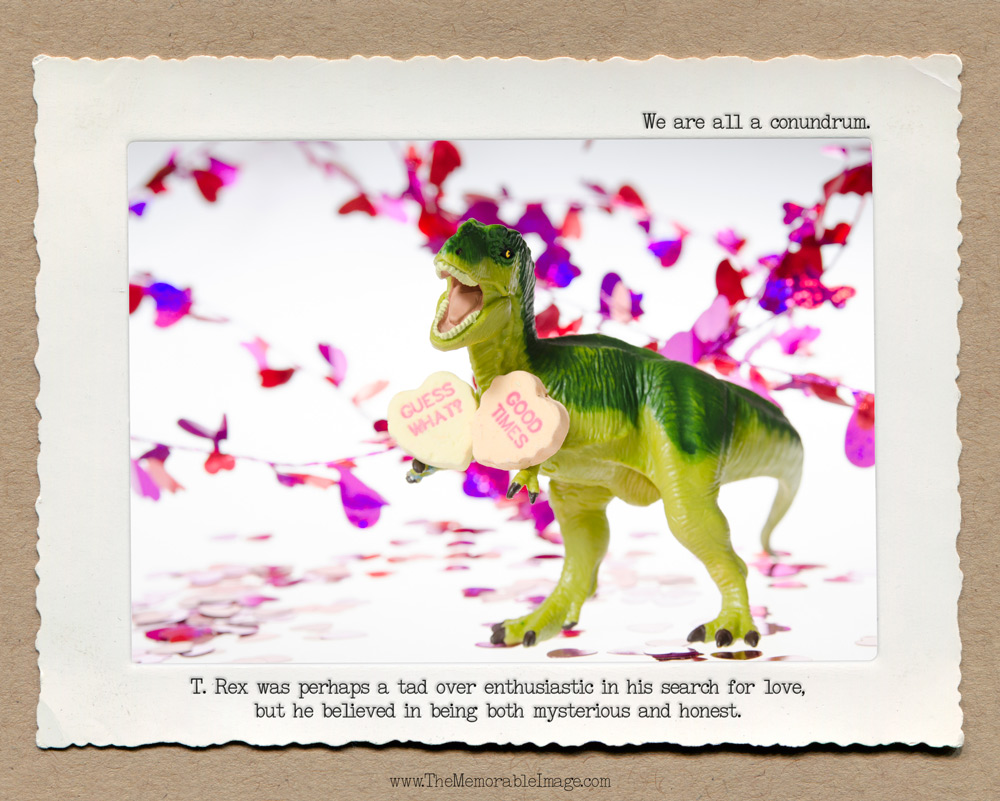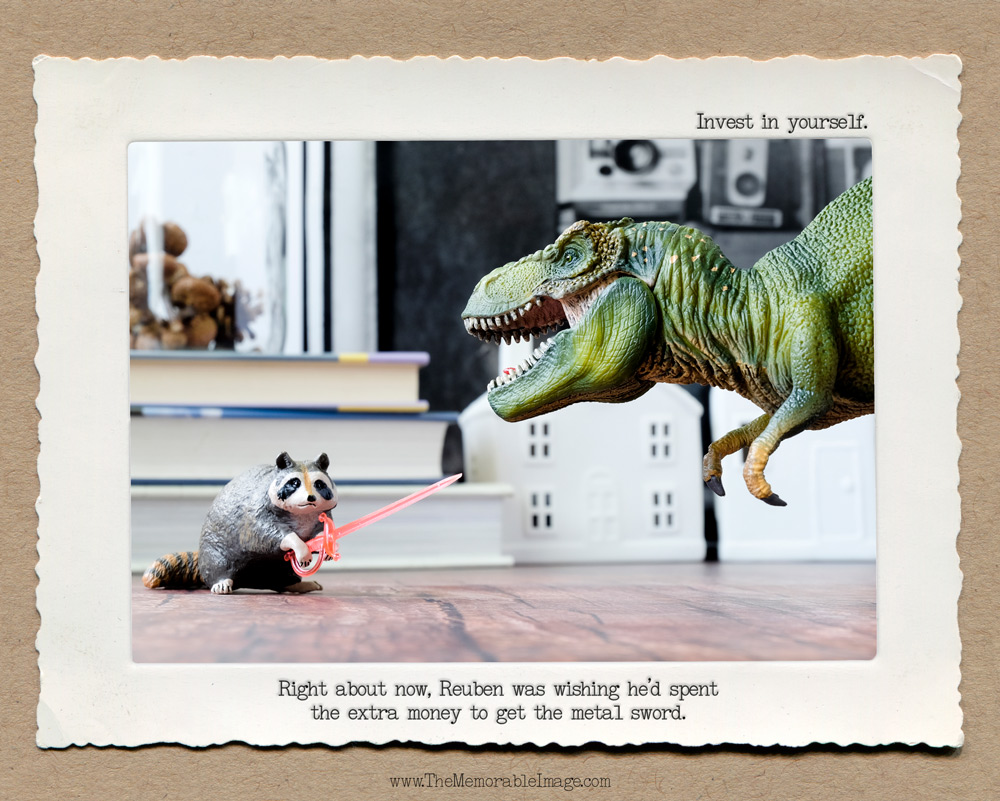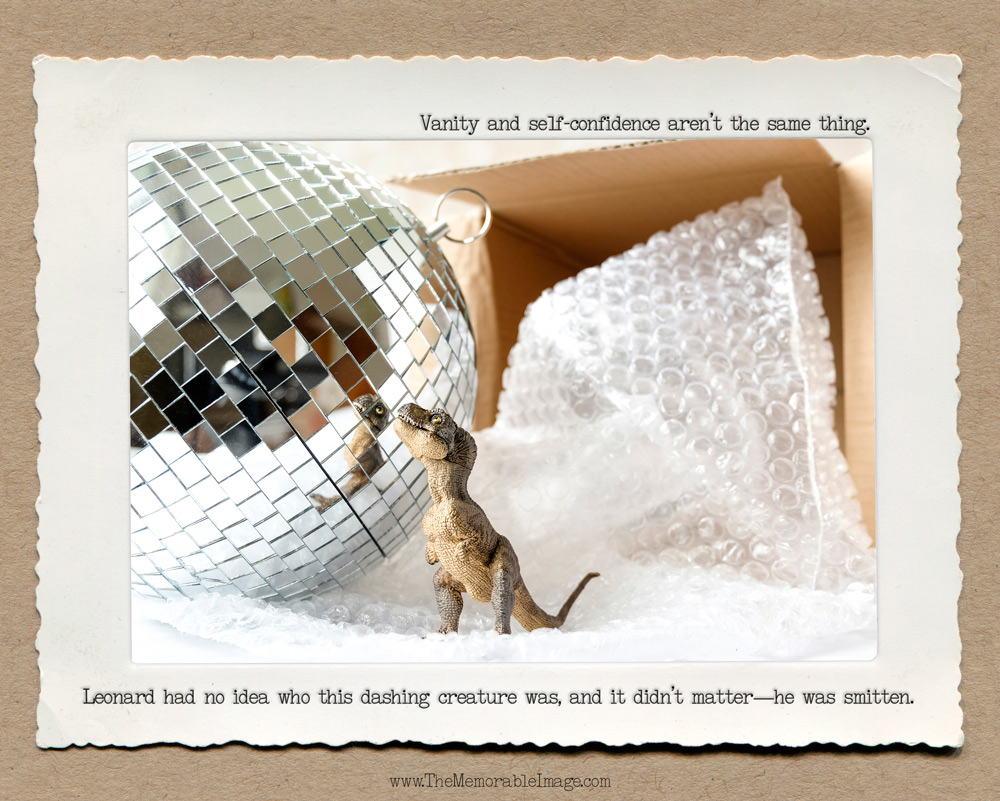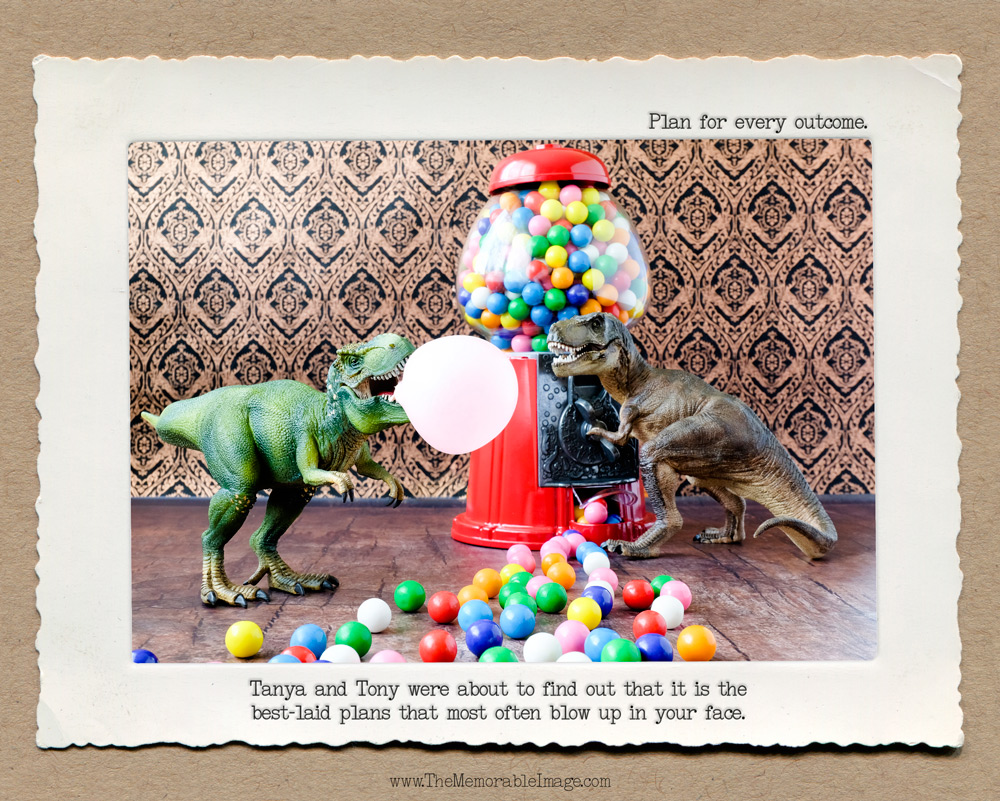 Sweets & Treats 2018 Animal Tales Calendar
Sweets & Treats is a temptation packed calendar involving all sorts of sugar-coated antics and aspirational adventures as the Animals explore life's lessons.
Why I love this Calendar: It is no secret that I have a sweet tooth that is hard to rival: I grew up in my father's bakery, and am the daughter of a level 4 chocoholic. I believe in life's little sweet luxuries, so it was only a matter of time before I had 12 sugar-coated tales to make you laugh. In the past I made all the cakes I used in shoots, but this year I've started to reach out, working with the Upstate bakeries I love. (Donuts from The Sweet Praxis, and macarons from Salted Syracuse Baking Co.)
The Details:
Each 12-month calendar page is a classic 8×10″ format. (Fully open the calendars are 16×10″)
2 versions are available: T. Rex Rules, and Sweets & Treats.
US, UK and Australian holidays are listed
The calendar is made out of luxurious heavyweight 100# paper
All printing and design are done right here in Upstate NY
Calendars can be purchased at my Etsy shop or at any of my upcoming craft shows (while supplies last). Like last year they are $25 each or 2/$40. Feel free to mix and match between the themes. If you would like to order 4 or more calendars, contact me and I will make you a custom order on Etsy that accurately reflects the shipping costs.