With the calendar release last week, I haven't had a chance to show you the newest of the Animal Tales. This year I added 27 new tales with a huge range of topics from the joys of office work to the trials and tribulations of pet ownership. Both are topics that I know are near and dear to many of your hearts.
Since I am writing this on a Wednesday, I've decided to lead with what I call a "Wednesday Image" (if you follow me on Facebook you know Wednesdays are my nemesis: the day when the best-laid plans just trip over themselves and try to recover by having a party). Tanya, the T. Rex is fast becoming my mid-week spirit animal.
Check out her story and the other new tales below:
I'm currently trying to decide which of these new tales is my favorite...

I love the puppy patience one, at the top, because that one was heavily influenced by adventures Dexter and I had. It's nice for me to keep his memory close. But outside of sentimental reasons, Blair the bear at the picnic may take home the prize for subtle dark humor. And then there is the flying squirrel and the cake. And you know that flying squirrel is me when I am around quality sweets.
It's tough. Which is your favorite? Let me know in the comments below.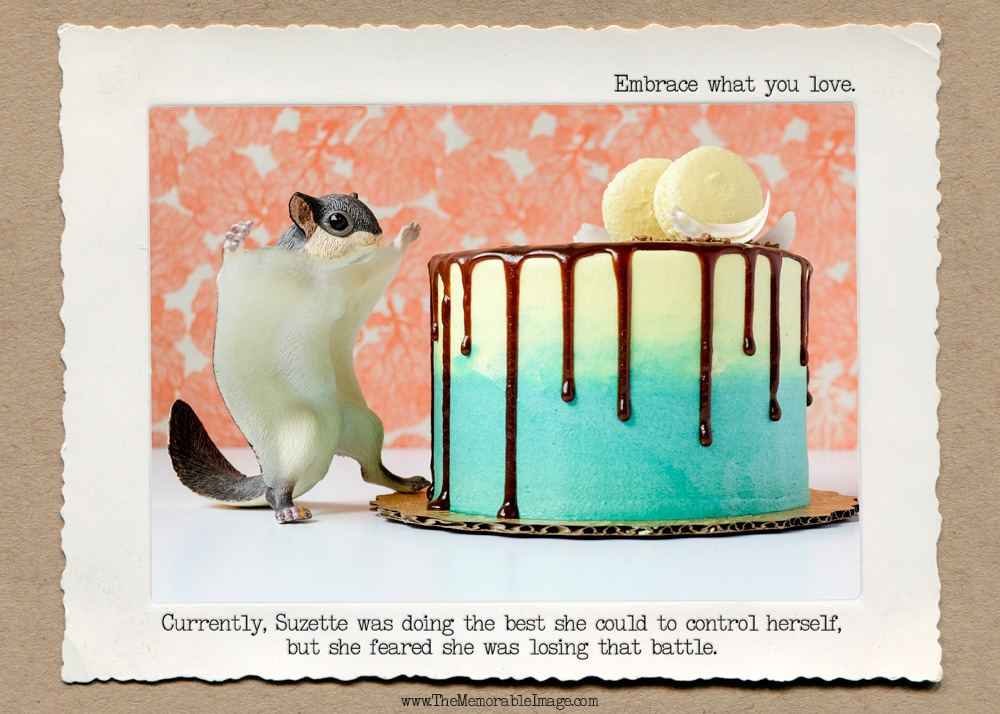 Which one was your favorite?